The Second Orbit!
I have a real good friend who gave me plaque which reads, "Travel is the only thing we buy that makes us richer". And boy is there truth in that statement. But I've got to say, when you've managed to marry your soul-mate and she shares the same passion, it really "amps" up the experience of journeys of exploration and discovery... Well, even on journeys of relaxation.

Now, with 39 countries under our belts, we're not exactly newbies at travel. But we're still wide eyed and excited to see what's around the next corner or up around the next bend.
We're now in the planning stages of our next trip around the world. It's going to be timed to coincide with our 30th wedding anniversary. And as all of our friends surely know, we love getting married. So with that in mind, I have asked Kristal to marry me again. She said yes! Whew! And that means we'll be doing a wedding / vow renewal in Polynesia!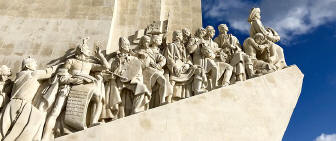 In China we came across the Pass By Bar whose logo was, "Better Travel than Dead". While the statement is enigmatic to be certain, we absolutely believe it is true. And we try to live up to what we believe its' deeper meaning to be.
So Hand in hand with the Love of my Life, I'm so happy to say that we're gearing up for the second orbit of the planet!